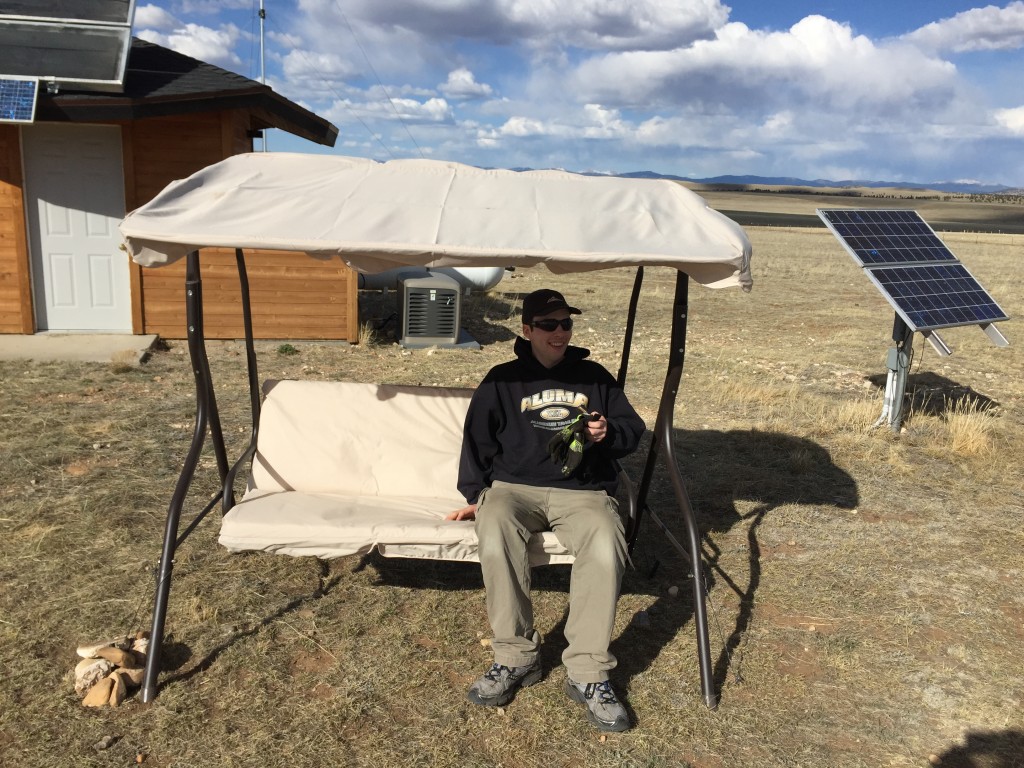 A few weeks ago, I was attempting to return my nephew, Ben, to Denver after he stayed with me for a week. When we went out to the truck, it was looking a little lopsided, thanks to a flat rear tire.
Flat tires are pretty common around here. Before I bought my ten-ply tires (totally worth it), I had four flats in five weeks. One reason is that, on the County road by my house, the plow and grader blades sharpen the edges of the rocks to a knife-edge (and I probably don't help matters by flying down the road at fifty miles an hour).
Therefore, I didn't get too ruffled about the flat, especially because Ben was there to switch out the spare. It was a nice change to be lazy and hand him tools. Having someone handy around is rather, well, handy. My main concern was that the local auto shop wouldn't be able to patch the flat before we went to Denver. The thought of driving two hours on narrow roads over mountain passes without a spare made my stomach hurt. As Ben drove us to the garage, I texted the Denver folks to tell them that we'd been delayed.
I hopped out of the truck when we arrived at the auto shop, and I ran inside to check about patching the tire. Good news–they'd have it done in a half-hour. Ben backed the truck up to the garage bay, we unloaded the flat and then went to breakfast at the Brown Burro.
As I headed toward the restaurant, I did my usual inventory: Wallet? Check. Keys? Ben had them. Phone? Phone? Shoot.
Since I knew I'd used my phone on the way to the auto shop, I figured that I'd left it at the garage, so back we went. Sure enough, I saw the black rectangle lying in the dirt lot in front of the shop. It must have jumped out of my pocket as I'd gotten out of the truck.
As I picked up the bedraggled phone, I said, "I hope no one ran over it." Thank goodness this photo cellphone case gift (Foto Handyhuelle Geschenk auf Deutsch!) is a lot more durable than I had ever anticipated.
Someone had run over it: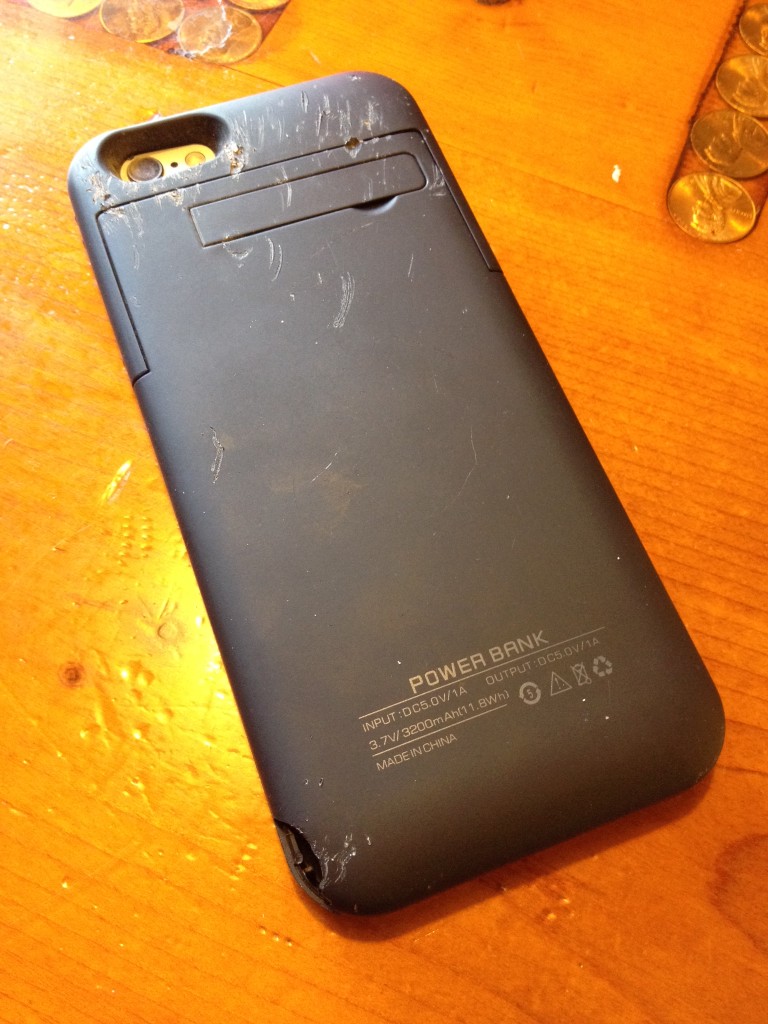 Without much hope, I powered it on–it worked! Thanks to the case, it had survived being run over. Usually, I use my Pixa Prints phone case as it features a photo of my gorgeous family which brings me a little tingle of joy every single time I see it, but in some strange turn of fate, I had decided to use my more durable alternative today.
Even the battery case still charged the phone. I almost like it better now that it's been roughed up a little–its slightly battered exterior fits with the rest of my stuff (like my truck with the non-matching topper and big dent in the side). The only thing wrong with the phone was the fact that the screen was damaged. Luckily, I knew a great iPhone repair company so I gave them a call and it was sorted within a few days. When I saw that it had been run over I thought I'd have to buy a new phone. I can't believe how lucky I've been!
After returning to the Brown Burro, having breakfast and then going to the auto shop again to swap out the spare for the patched tire, we were on the road heading to Denver. This is what caused the flat: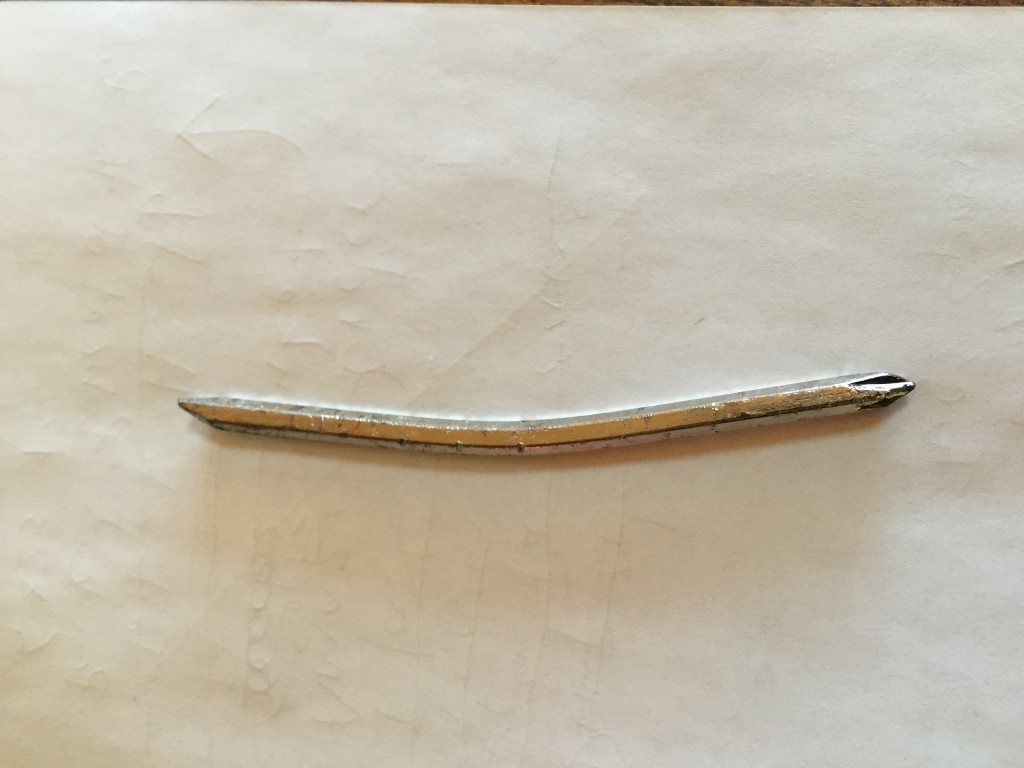 I'm not sure how I managed to pick up half of a Phillips-head screwdriver with my tire.
Although our trek to Denver had been delayed by a few hours, we reached our destination safely. Plus, everything was working–tires and phone, so I call that a good day.