At four a.m. on a cold January day, I found myself staring at my non-functioning propane generator. My wind turbine had stopped working a week earlier, and the wind-turbine-fixer dude couldn't get out to my place, thanks to the frozen drifts blocking the county road. A few short, cloudy days had reduced my PV solar power, and now my generator just gave a sickly wheeze instead of starting. These things only seem to happen during the winter. During the summer, it works wonders and I have access to all the solar energy that I need for power. But in the winter, it is just awful. Someone I know told me to have a look at this solar system parts supplier to see if they can provide me with the equipment that I need to help me get through the days. But unfortunately, I don't think this will help me to resolve these problems, but it's worth a look.
I have been through a similar experience in the past, but this time I was totally stumped about what to do. I remember a few years ago we had so many power cuts that we decided to switch energy providers. Choosing a reliable electricity company is so important as so many devices in our home rely on electricity for power. Thankfully, after checking out some Reliant Energy plans online we were able to make the switch quickly and easily and even managed to save some money in the process. However, because I am currently trying to live off-grid, I decided to take a different approach.
My batteries were nearing shut-down, and that meant the electric pumps that circulated hot water in my floors wouldn't work, and that meant that the house would get colder and colder until my water pipes froze, which could result in me having to call a company like https://www.lbaservices.com/plumber/. To be fair, it's probably the right time to consider moving to a different area as I can't face this happening every time the weather starts getting colder. But I love living here when my pipes don't decide to freeze. My friend has even recommended to me that I have a look at these homes for sale by Willam Pitt to see if there is anything that takes my fancy. There are some brilliant houses, but I'm not sure if I'm quite ready to move yet. I just wish I had more knowledge in this area so I can find a way to stop it happening again.
My limited generator knowledge (open propane valve, turn switch) was useless, just like the current state of the generator. I stared at it in the light of my headlamp (one of the top ten inventions ever), but it magically didn't fix itself. So I tried begging:
"Please start?"
Then threatening:
"Listen, you…"
Nothing.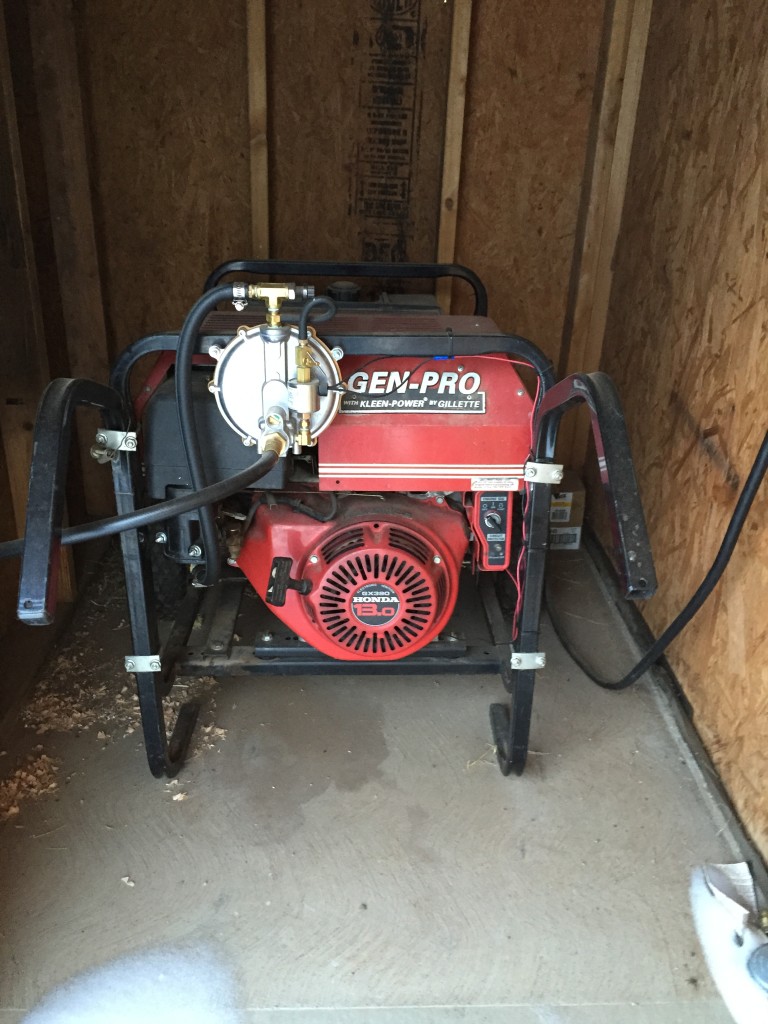 Despite all my efforts (staring, pleading, threatening, kicking), it never did start until the generator-fixer dude was able to make it out and diagnosed the problem–the carburetor had worked itself loose. Not only did that explain the non-starting issue, but it also solved the mystery of why there were bolts lying on the ground under the generator. I'd wondered about that.
The water pipes from the outdoor wood boiler did freeze, but that was solved by heat tape and a happy dance (um…long story).
It was in this way that I learned that there are limitations to what staring at a piece of equipment can do. What did work, however, was buying a new generator.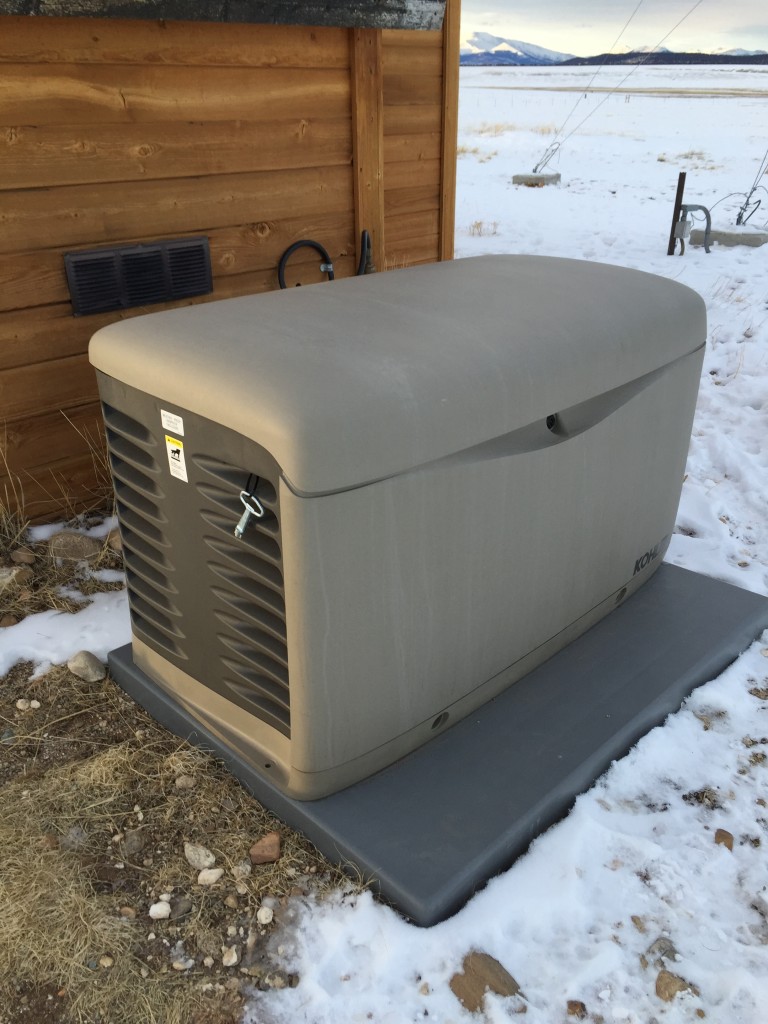 That's when I learned about another top-ten invention: autostart…