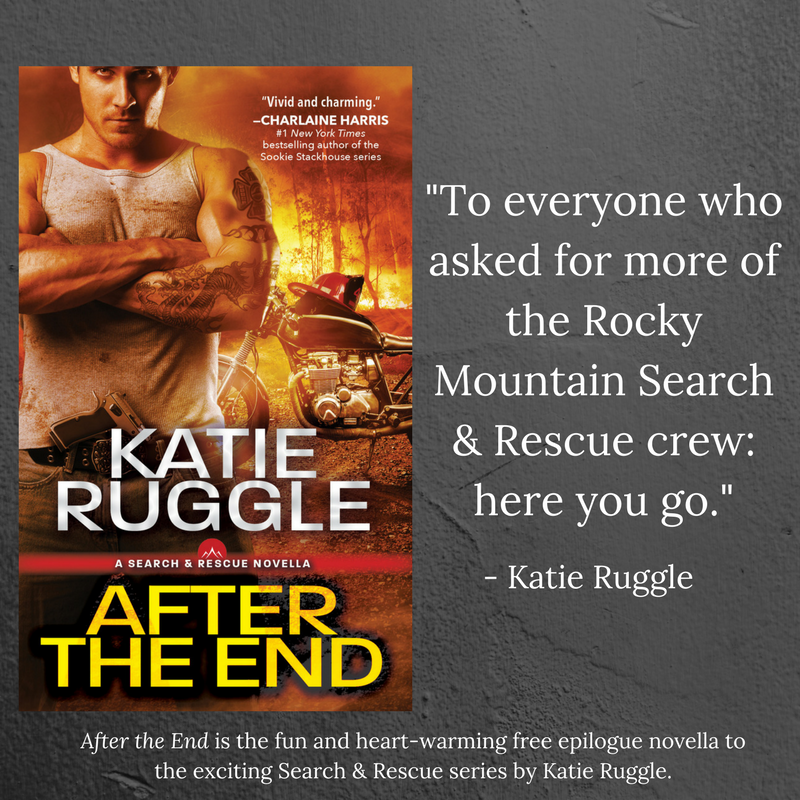 Just released! After the End is a fun and heart-warming free epilogue novella to the exciting Search & Rescue series!
For fans of sexy, brooding ice divers
Motorcycle Club bad boys turned firefighters
Tall, dark, and silent wilderness guides
And cops with hearts of gold…
The end is just the beginning.
What happens after happily ever after? Now that the murderer has been caught and the arsonist is behind bars, the town of Simpson, Colorado has returned to its sleepy, picturesque former glory. Yet for the heroes of Search & Rescue, work is never done…
…especially not if the extraordinary women if their lives have anything to say about it.
Told in alternating chapters focusing on four unforgettable romances, this slice-of-life novella catches up with fan favorites from the Search & Rescue series—proving once and for all that the end is just the beginning.
Kindle: http://amzn.to/2oY1y12
iBooks: http://apple.co/2oDJZjO
Google: http://bit.ly/2oDX2lj