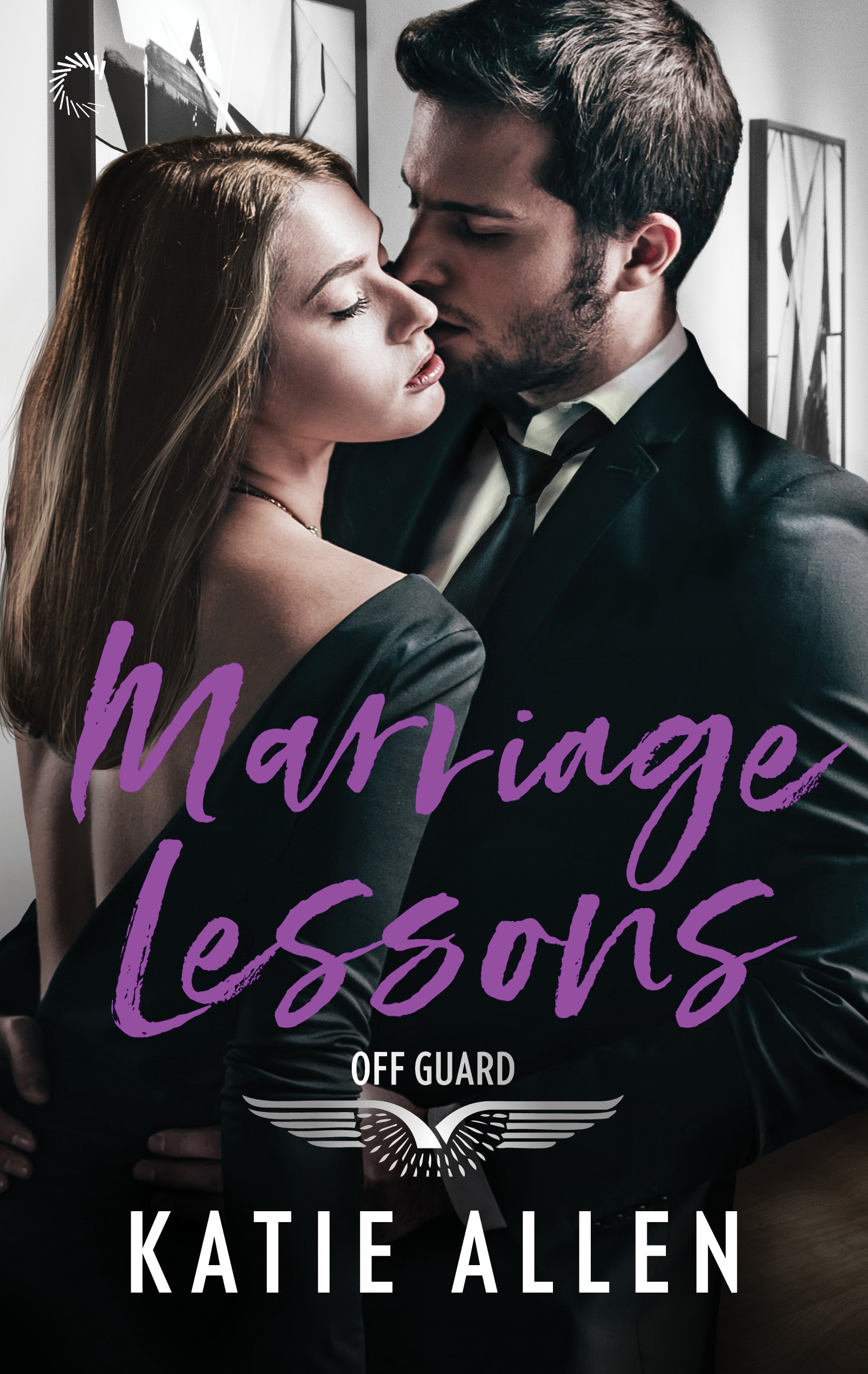 Roomies with benefits and the potential for so much more in Marriage Lessons by Katie Ruggle, writing as Katie Allen
Falling for your boss—no matter how fast he makes your pulse race—is such a cliché. But it's one Annabelle Shay can't seem to avoid. Gallery owner Louis Dumont is stupid hot. Plus, he's sweet, sensitive and a brilliant artist. But he's also oblivious. Which is good because Annabelle loves her job too much to risk it.
Louis hasn't been with a woman since he was wounded in Afghanistan, remaining guarded about his body and his heart. But Annabelle is different. She keeps him grounded. Which is why protecting her—first pretending to be her husband to ward off unwanted attention, then inviting her to move in after her landlord kicks her out—feels so natural, even if it invites rampant temptation.
Try as Annabelle might, there are some desires you simply can't shake. Louis repeatedly joke-asking her to marry him isn't helping, especially when their unbearable attraction upgrades them to roomies with benefits. But Louis is still keeping pieces of his past to himself, leaving Annabelle to wonder if he'll ever truly be vulnerable with her—or if she stands to lose everything.
One-click with confidence. This title is part of the Carina Press Romance Promise: all the romance you're looking for with an HEA/HFN. It's a promise!
Available now at Amazon, Barnes & Noble, Apple Books, and Kobo