Through the Fire (Rocky Mountain K9 Unit #4) is out today! You can pick up your copy of Kit and Wes's story at Amazon, Barnes & Noble, iBooks, or Kobo!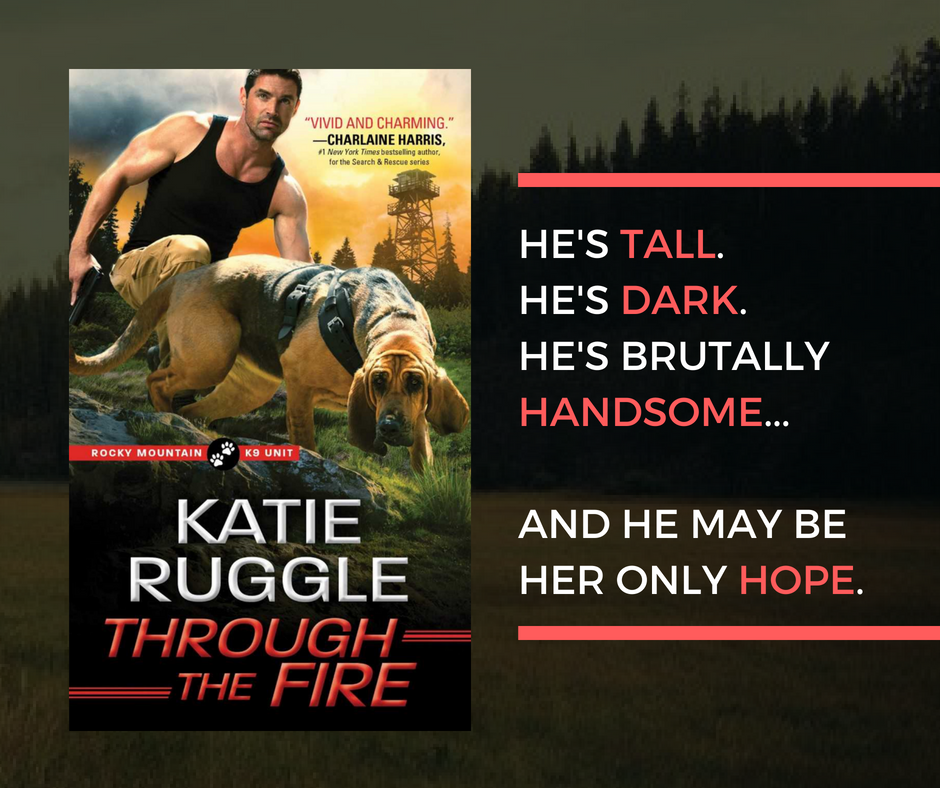 He's tall.
He's dark.
He's brutally handsome…
And he may be her only hope.
Kit Jernigan despairs of ever fitting in with her new tight-knit K9 unit—they've been through too much to welcome a stranger. So when a killer strikes, it's a fight to convince her fellow officers to trust her long enough to catch the woman she knows is responsible.
She can't do it on her own. What she needs most is a partner: local fire spotter Wesley March.
Wes knows in his heart that Kit is right, and he's willing to leave his lonely tower to help her prove it. But the more time they spend together, the hotter the fire smolders…and the more danger they're in. A member of the K9 unit's inner circle is determined to have her revenge—no matter who gets burned in the process.
This time, it's personal.