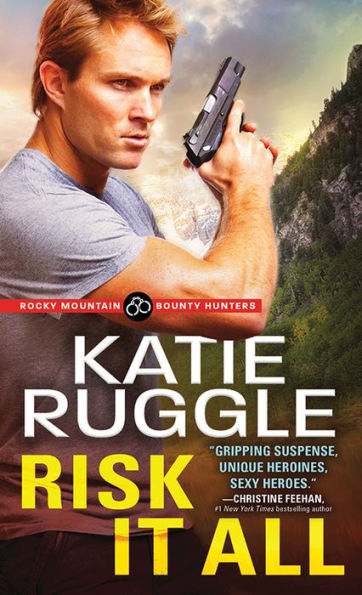 Five bounty-hunting sisters
Deep in the heart of the Rockies
Fighting to save each other
…and the men who steal their hearts
Cara Pax never wanted to be a bounty hunter. She's happy to leave chasing criminals and tackling skips to her sisters. But if she wants her dreams of escaping the family business to come true, she's got one last job to finish… Only problem is, she doesn't think her bounty is guilty.
Henry Kavenski is a man with innocence to prove. When he realizes that Cara believes him, he'll do anything to keep her out of harm's way. Escaping criminals and dodging cops might not be the best time to fall in love, but Henry and Cara won't give up, not when there's a chance at a new life ahead—if they can survive the fall.
Rocky Mountain Bounty Hunters:
In Her Sights (Book 1)
Risk It All (Book 2)
Pick up your copy today!